A gift from a non-profit organization will help protect a local canine officer.
K9s of Valor has provided an Ace K9 Hot n Pop heat alarm system to the Ballard County Sheriff's Department for K9 officer Kony. The device will be installed in Deputy Collin Garner's vehicle and will monitor the inside temperature. If the vehicle gets too hot, the system will activate an alarm, turn on the vehicle's fan, and roll down the windows.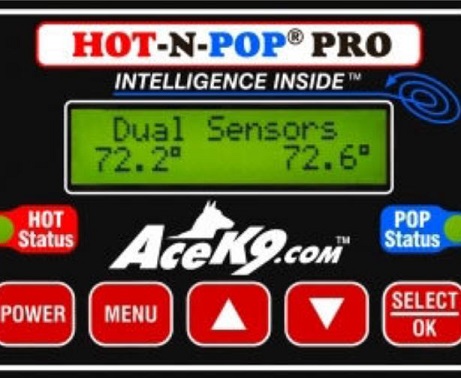 The Ballard County Sheriff's Department expressed their appreciation for the gift on their Facebook page, saying it's an important piece of life-saving equipment.
K9s of Valor has raised money to donate bulletproof vests, heat alarms, trauma kits and care packages to K9 officers across the country. They have also donated fully-trained K9 officers to two police departments. You can learn more about the organization at the link below.
On the Net:
K9s of Valor website